Mojave Auto Group is the only authorized American Expedition Vehicle dealer in San bernardino county!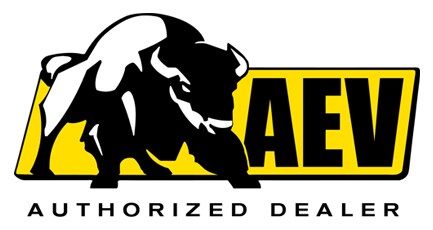 For more than 15 years, American Expedition Vehicles has been on the cutting edge of the 4WD industry, constantly pushing the boundaries of design and innovation. Their goal is simple: to provide the highest quality Jeep Wrangler accessories available anywhere in the world, period. They're not just some wheel company making hundreds of different designs or a suspension company making products for twenty different vehicles. Quite simply, AEV is a Jeep Wrangler company.

The advantage? AEV parts are not only designed specifically to fit the Wrangler, but are also designed to work in concert with each other, both in fit and function. Building a Jeep up with parts from many different manufactures often results in conflicts, and a sum not greater than its parts. But an AEV Wheel is designed to work with an AEV Suspension and AEV Bumpers, the Snorkel designed to work with the Hood.

Whether you're looking for your first AEV accessory, or are interested in a complete turn-key AEV vehicle, Mojave Auto Group is here to help and is confident that you'll feel you've made the right long term decision.
Check out our lineup of AEV vehicles: